Have you ever gotten randomly punched in your face? How would you react after somebody punched you? This is how Serena Williams' husband Alexis Ohanian reacted when, almost 8 to 9 years ago, a random guy punched him? Let's understand the American investor's nostalgic story of having a strange experience.
ADVERTISEMENT
Article continues below this ad
While the tennis legend may take a combative stance on the court. Her husband, the co-founder of Reddit, is relatively composed by nature. And prefers to deal with issues as they arise rather than making a logical choice. The 39-year-old investor may not, however, have forgotten about his adversaries.
When a random guy homeless guy punched Alexis Ohanian
ADVERTISEMENT
Article continues below this ad
In 2014, the Reddit co-founder in a conversation with Tim Ferriss on the Tim Ferriss podcast show. Talked about his very first Y combination, his startup. And an interesting story about randomly getting punched without falling into any trouble.
The host questioned the 39-year-old American businessman whether he has ever been punched in the face. To this question, the Businessman shared an interesting and humorous story back from his days.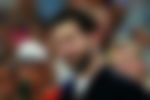 He recalled, "The only time I have been punched in the face since then. And I was walking down 16th St mission, 4 in the afternoon and some random homeless guy punched me in the face. Yeah, we were just walking you know he was going one direction I was going the other direction on the sidewalk."
DIVE DEEPER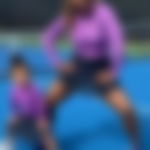 After that when the American questioned him for his doing, the homeless guy bye ignored him and walked past him. Ohanian added, "And he was quite muttering to himself and he kind of snuggled me. And I looked at him and he kept walking by, why the hell did you do that and he just looked at me like…"
The co-founder of Reddit never posts on social media about his fond memories. Additionally, earlier this month, the American businessman shared a joyful recollection that included Williams as well as a piece of his heart.
ADVERTISEMENT
Article continues below this ad
Ohanian's wedding nostalgia
The former world number one and her husband celebrated their fifth wedding anniversary this year. The co-founder of Reddit shared a beautiful moment from their wedding day out of the blue.
He included a clip of the first dance. Which created havoc in the tennis community as a whole to gush about their incredible performance.
ADVERTISEMENT
Article continues below this ad
WATCH THIS STORY – Hilarious Meaning of Roger Federer, Rafael Nadal, Novak Djokovic, and Serena Williams on Urban Dictionary!
Notably, the American tennis star added that they looked incredibly in love while doing their first dance to that amazing memory. And said that looking back on old memories can be a wonderful experience.